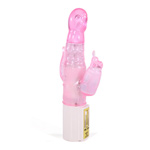 A couple of days ago, Mrs Player was finishing her makeup when I spotted her tiny red panty below her short jacket. As if just to match her makeup with her jacket, she wasn't wearing anything else below. Causally I went closer to her, before I knelt swiftly behind her, who was standing up straight. I managed to sniff and squeeze her a little before she kicked me away. I wanted to have a quickie but it wasn't in her plan before her shopping trip. I kidnapped her and threw her onto the bed, but it didn't work. I was only a little curious about where she would be going. I was more concerned when she would be back so I could have a go again. In the end I forgot all about it.
When I was finishing something before saying goodnight to the computer, Mrs Player came up to me in a little black dress, and black high heels. It didn't take long for me to find out that she was wearing a red bra and the same tiny red panty underneath. My professional girlfriend did ask me what's the difference between my homework and field work. So here it goes...
I call my girlfriend whenever I feel like it. But for Mrs Player I have to wait until she is in her mood. Not only the wait, but I also have the burden to make her happy, or else the next time will be further and further away. My girlfriend will just be happy to see me. It's good if I can get her wet, but I also enjoy applying lubrication. That's another story.
No kissing on the mouth - that's Mrs Player's current rule (except when she's semi-conscious). I know my breath isn't perfect but I doubt very much if that is the excuse. I can do hardcore porn positions, but as long as they are the missionary variations.
Nowadays it always end up in the spoon, making me feeling like a blowup doll with a big dildo, providing reliable slow deep screwing action. It is also a dildo with a clitoral vibrator attached. Usually I would start the vibration with my fingers. When I want my hand in other places I would put her hand on her pussy to take over. And in the final moments she wouldn't have it any other way. She would be vibrating with her fingers while both of my hands would be busy massaging her breast. She likes it strong.
The next day she bugs me all day to take her to a fancy restaurant. It dawned on me that it was Valentine's Day. With a sad face I submitted, not because of the occasion, but because of the little black dress last night.
The owner we know gave us one of the few tables-for-two by the glass wall, complete with fresh roses and candle light. Although it's illegal to drink it all and then drive, Mrs Player convinced me to order a bottle of red instead of a glass each. She has known to have been caught driving without headlights on at the same plaza. All that and the big glasses reminded me of good old Paris.
I was drooling at the lobsters that the servers had been walking around busily with, showing the patrons before killing it. At times I thought I were in a Greek seaside restaurant, the servers gliding on sand spilled on concrete instead of marble. Luckily the owner made a deliberate decision not to stock standard 3 pound lobsters so it's a good excuse not to eat too much meat.
In bed I was ready to call it a day when all the food and wine had their effect on me. I didn't remember what I did but ended up in spoon again, with the dildo, and the clitoral vibrators. She was fingering herself while shivering slightly, when I got a new idea. My right hand handed over her right breast to my left hand, now handling both breasts. Then I fingered her anus.
I couldn't have thought of it because it is not a natural position. Caught between my little belly and her ass was my hand, which also got in the way of my penis pumping her pussy hard to orgasm. It was an anal version of acupressure as she had got out of bed before when I tried to insert my finger. The funny thing is that I get closer to ejection every time when I am merely fingering her ass. I don't know if I can hang on any longer if my finger goes all the way.